250KG 240V ELECTRIC HOIST
SKU: 240EH250
Available
$197.09
250KG 240V ELECTRIC HOIST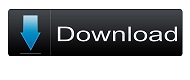 PDF – Warrior Electric Hoist User Manual
PDF – Warrior Electric Hoists Brochure
PDF – Warrior Electric Hoists Technical Diagram
4 in stock
Description
DESCRIPTION
Compact, general purpose 240v / 220v electric hoist is ideal for all manner of lifting applications. Easy to install, with easy change cable design. It is supplied with special fixing clamps for simple section beam fitting (square section beams). This hoist has 3m remote switch with power in & power out facility. Conforms to BS EN14492 standard with built in upper and lower limit switches and also with a thermal overload on the motor for added safety. IP 54 rated.
Wireless remote is not compatible with this hoist.
Comply to EN standards – No Australian Standards yet.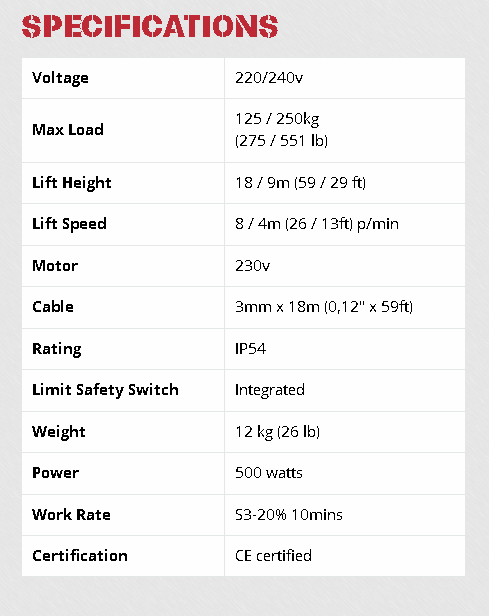 Related Products
$

1,210.00
12000 SPARTAN WINCH 24V with synthetic rope PDF - Warrior Spartan Series Brochure PDF -...
$

1,636.01
10,000 NH HYDRAULIC WINCH WITH STEEL CABLE PDF - Warrior NH 10000-1500 Winch User Manual...
$

492.43
REMOTE CONTROL - 240v 50Hz Wireless
Availability:

This product is currently out of stock.




Samurai 9500 Electric Winch - Armortek Rope PDF - Warrior-Samurai V2 9500 Tech Drawing PDF...
$

374.00
2500 Electric Winch - Synthetic Rope PDF - Warrior Ninja Series Brochure PDF - Warrior...
$

111.54
Wireless Remote - Dual Voltage with 4 Pin Air Socket